Pyotr, the PORTAL KEEPER
(The bolded name is the name the hero would be referred to in-game)
Introduction:
I created the Portal Keeper, Pyotr, because I wanted to come up with an agility based caster support, as there are very few and they are prone to falling out of the role. Originally it was

Vengeful Spirit
,

Nyx Assassin
,

Bounty Hunter
, and

Venomancer
. More recently we got

Hoodwink
. Out of these heroes, most of them are not consistently played in the support role and prone to jumping to core roles based on the meta.
Originally the idea vaguely started out as Hermes, as the idea was to have a pretty boy (so far in Dota it's literally just

Skywrath Mage
) who can travel quickly between places and play good teamfight and mobility disruption. Later I decided run with a space-themed explorer to tie into Dota's cosmic world instead. Pyotr is a powerful caster who controls mobility in many forms. In lore he is essentially another apprentice to

Void Spirit
and is written to have a one-sided attraction to

Templar Assassin
.
Every hero has a gimmick and Pyotr's is
Manipulating Teleportation
and
Facing Direction
. He is built around macro gameplay, mobility, and direction-based gameplay. His ability to control turning for his enemies and teleportation for both allies and enemies make him a very disorienting enemy to face.
Lore:

Pyotr was already interested in exploring the world, having visited the Acid Jungles of Jidi, Mount Joerlak, and Icewrack among many others. Traveling with a troupe of treasure hunters, the exploring began to lose it's charm, as was being the packhorse of the group for far stronger companions. Pyotr was very curious about the nature of the town portal scroll, an recurring artifact that every hero seems to use and need. Seeking answers, he consulted the local keenfolk and separated from his companions to study the scrolls, how they came to be, and more importantly how to make them better. His project to understand the force of teleportation led him to cross paths with the Templar Assassin. Instead of slaying the young explorer, Lanaya instead asked her master for guidance. Inai put Pyotr to the test and tested his perspective to see if he could see the nature of teleportation if it was broken down and allowed the young man to borrow some of the Void powers.

To Inai's surprise, Pyotr was able to recognize the currents of teleportation magic and change a Town Portal Scroll's destination. From there, he allowed the young man to use his portal powers to visit new worlds and see what other things he could find. Through many years the young man discovered many worlds; some more horrific than others. The Hidden Temple now had a Portal Keeper to direct the many entrances to endless worlds.

Attributes:
18 + 2 [76 at level 30]


*24 + 2.5 [96 at level 30]


20 + 2.6 [95 at level 30]
Classification:
Complexity ◆◆◇
Support ◆◆◇
Disabler ◆◆◇
Initiator ◆◇◇
Base Stats:
Health: 200 base, 560 at level 1
Mana: 75 base, 315 at level 1
Armor: -1 base, 3 at level 1
Damage:

18-23 base, 42-47 at level 1


Attack Animation (frontswing+backswing): 0.35+0.55
Base Health Regen: 0.25 base, 2.05 at level 1
Base Mana Regen:

0.3 base, 1.3 at level 1


Base Attack Time:

1.8/0.56 att/sec base, 0.633 at level 1


Initial Attack Speed:

90


Range: 550
Missile Speed: 1000
Movespeed: 305
Sight Range: 1800/800
Turn Rate: 0.7
Damage Block: 0
Collision Size: 24
Legs: 2
Voice Actor: Matthew Mercer (Plays Monkey King in the trailer only)

Level 30 Stats:
Health: 1720
Mana: 1215
Armor: 15
Damage: 114-119
Health Regen: 7.6
Mana Regen: 4.75
Attack Speed: 186
Attacks Per Second: 1.05

A visual of the hero's missile, a cutting disk of void energy that is flung at enemies: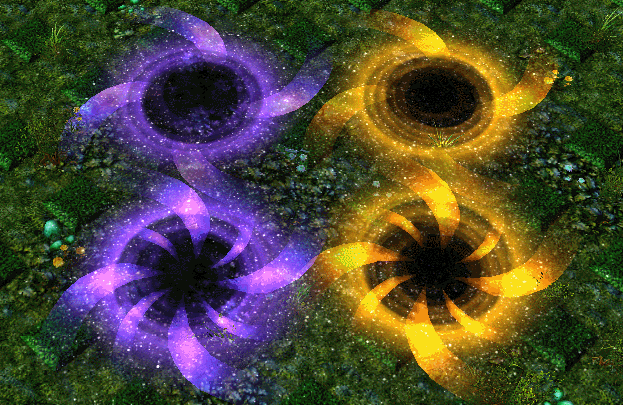 Pyotr is not very tall for a human male, about the height of Anti-Mage, as seen in the size comparison far below.
As of this writing, the current version of Dota2 is 7.31b