Throw Unstable Concoction

| | |
| --- | --- |
| Casting Method: | Active |
| Targetting Method: | Unit |
| Allowed Targets: | Enemies |
Throw it before it blows up!

Cast Animation: 0.2 + 0.5
Range: 775
Mana Cost:
None
Cooldown Time:
None
Additional Information
NOTES:
Replaces Unstable Concoction until the concoction is thrown or blows up.
The targeting reticule must be centered over an enemy unit.
The concoction travels at a speed of 900.
Once thrown, Unstable Concoction stops brewing.
Can only be thrown to heroes or illusions. The area damage does not hit creeps.
Cannot be cast on, but can stun and damage creep-heroes* within the radius.
When connecting with an invulnerable or hidden* target, it still applies its area effect, hitting nearby units.
*
The following units are considered creep-heroes: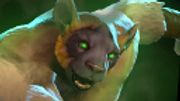 Earth,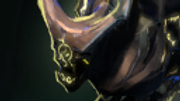 Familiar,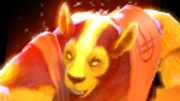 Fire,
Golem,
Spirit Bear and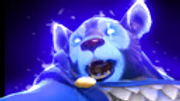 Storm.
*
The following abilities turn the target hidden:

Assimilate,

Astral Imprisonment,

Disruption,

Doppelganger,

Enchant Remnant,

Infest,

Manta Style,

Mirror Image,

Phantasm,

Phase Shift,

Primal Split,

Snowball and

Tricks of the Trade.
INTERACTIONS:
Spell Immunity:

Cannot target spell immune units.
When the projectile connects with a spell immune unit, it still affects other units within the radius.

Spell Block:

Blocked upon impact by everyone within the radius.

Dispel:

Dispellable with strong dispels.

Disjoint:

Can be disjointed by enemies and allies.

On-Cast:

Does not proc any on-cast effects when cast.