Curse of Avernus

Slows the targets you attack by 10% / 15% / 20% / 25% for 4 seconds. If a target gets hit 4 times, they become affected by a chilling curse causing them to be silenced and slowed by 30% / 40% / 50% / 60% for 4 seconds. All heroes that attack the target by the duration of the curse will receive a 40 / 60 / 80 / 100 attack speed bonus.
Additional Information
The curse that slows an enemy, speeds an ally.
NOTES:
The initial debuff's duration gets refreshed on each hit. The 4 hits do not all require to happen within 4 seconds.
When the initial debuff's counter reaches 4, it gets removed and replaced by the curse debuff.
The attack speed buff is granted upon successfully landing an attack on the cursed target. This means missed attacks do not grant the buff.
The attack speed buff only works when attacking cursed targets. When executing an attack against a unit that is not cursed, the buff gets removed.
The speed buff is only granted to allied heroes, illusions and clones. Non-hero units do not get the buff. The ability treats creep-heroes* as creeps.
The debuffs can be placed on buildings.
*
The following units are considered creep-heroes: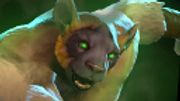 Earth,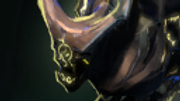 Familiar,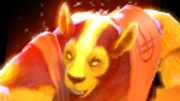 Fire,
Golem,
Spirit Bear and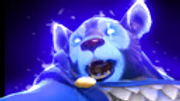 Storm.
INTERACTIONS:
Spell Immunity:

Does not pierce spell immunity.

Dispel:

The attack speed buff is dispellable with any dispel.
The debuffs are dispellable with any dispel.

Illusions:

Can be used by illusions.

Break:

Disables placing the initial debuff, or increasing its counter. Does not prevent the attack speed buff.