Magnetic Field

| | |
| --- | --- |
| Casting Method: | Active |
| Targetting Method: | Point |
| Allowed Targets: | Allied Heroes and Buildings |
Generates a circular distortion field of magnetic energy that protects allied heroes and buildings within it by evading attacks coming from outside the field.

Cast Point: 0.3
Range: 900
Effect Radius: 300
Evasion: 100%
Attack Speed Bonus: 50 / 60 / 70 / 80
Duration: 3.5 / 4.5 / 5.5 / 6.5
Mana Cost:
50
/
70
/
90
/
110
Cooldown Time:
20
Additional Information
Time and space are of little consequence to one as old as Zet.
NOTES:
The effects are provided by an aura. Its buff lingers for 0.1 seconds.
Does not evade attacks landing on allies when the source of the attack is within the field.
The evasion effect of fields from Arc Warden and its Tempest Double works independently.

This means that when an ally is within the intersection of two fields, attacks are evaded unless their source is also within the intersection.

Affects heroes (including illusions and clones), creep-heroes* and buildings. All other units are completely unaffected.
Does not affect invulnerable units, so buildings are only affected when attackable.
*
The following units are considered creep-heroes: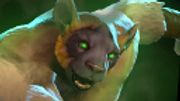 Earth,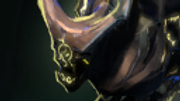 Familiar,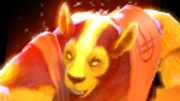 Fire,
Golem,
Spirit Bear and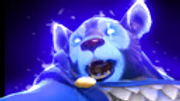 Storm.
INTERACTIONS:
Spell Immunity: Dispel: Illusions:

Illusions benefit from the ability.